"I do believe in praising that which deserves to be praised." — Dean Smith
As we get ready for another great holiday season it's almost apropos that we have launched a first at Kadro, Duplin Winery. Duplin is our first wine and beverage customer we have launched on Magento Commerce, and they are truly some of the best folks we have had the opportunity to work with. You can read more about the project below, but visit their new site and order a case or two for the holidays!


Latest Project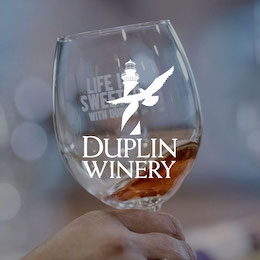 The Magento Commerce project for Duplin Winery included several key integrations that are mission critical for the wine and beverage industry. The biggest being ShipCompliant by SOVOS to handle all of their compliance needs. Read more about this exciting project.

Featured Technology Partner

dotdigital is a global leader in customer engagement technology and Engagement Cloud is its platform. With features that empower marketers to acquire, convert, and retain customers at scale. Users can connect with CRM and ecommerce systems, surface powerful data, and automate intelligent cross-channel messages that resonate with audiences. Learn more